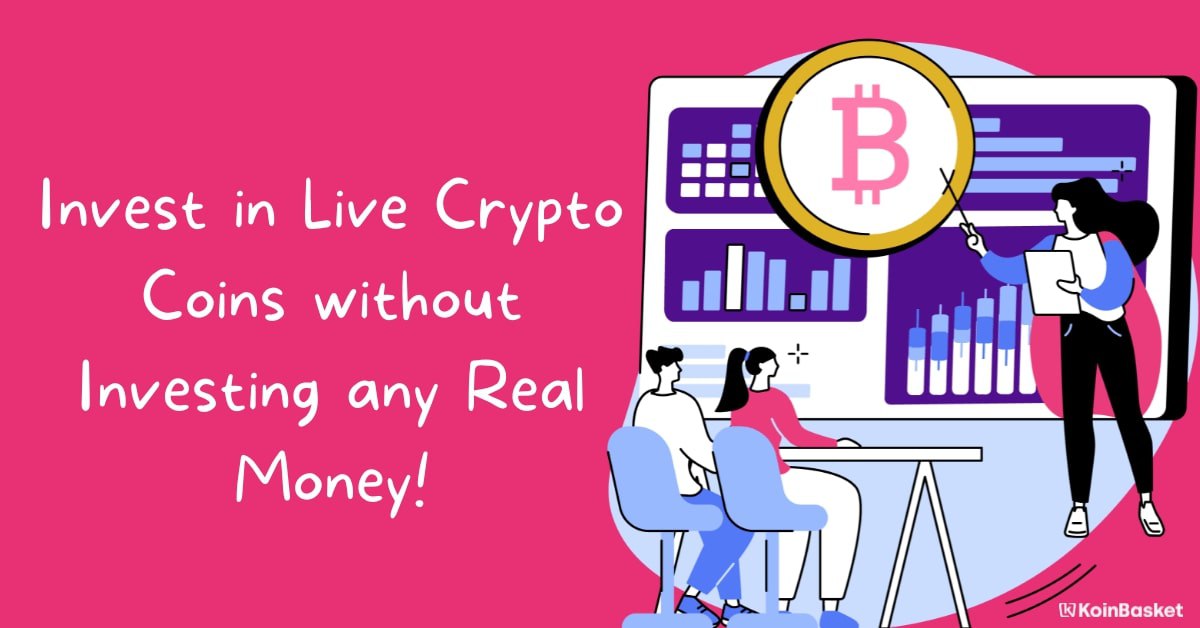 Crypto Investment Platform, KoinBasket Launches its Demo Trading App
January 20, 2023
0 Comments
The Singapore-based Crypto start up aims to accelerate mass adoption of crypto investing for the next billion users.
Crypto investment platform, KoinBasket has launched its "Demo Trading App" that allows users to invest in cryptocurrencies without investing any real money. This new product aligns with the company's vision and novel approach towards helping novice retail investors find their feet in the world of Cryptocurrency investment.
Koinbasket lets newbie investors invest in diversified cryptocurrency portfolios and indexes in a hassle free manner. Thus, users need not worry about complex research, portfolio building and risk management, as KoinBasket has a team of veterans in the crypto space that does all the research work for them. It provides a one-stop investment solution for crypto investors, implementing a variety of curated theme-based baskets to pick the best from thousands of crypto products in real time.
Users only have to create a KoinBasket account with a few clicks to unlock the Demo trading function that allows them to trade carefully handpicked cryptocurrencies. The feature currently supports live trading, with the integration of Coinbase, allowing existing Coinbase users to connect their exchange accounts to trade live on the platform. Users without Coinbase accounts can also create one through the KoinBasket interface. Additionally, users can effortlessly and straightforwardly toggle between Demo & live trading in one place. More exchanges will be integrated in the near future to onboard more users onto the platform and facilitate the growth rate of crypto mass adoption.
Khaleelulla Baig, co-founder and CEO of KoinBasket remarked in an interview; "Be it equities, commodities, forex or crypto, retail investors across the world are the mostpoorly served community despite being the largest of all. Since my corporate days in the insurance and capital market industry, I've witnessed retail investors struggle due to rampant mis-selling and biased investment advice. This led me to take up the mission to empower them with powerful tools otherwise available to only institutional and high net worth individuals (HNIs).
I did it for stock market investors in my previous startup, and now I'm doing it for crypto investors via KoinBasket."
The Demo trading App allows users to learn and master diversified crypto investing in live markets with ZERO risk. There are a number of advantages that come with using the Demo trading App such as the elimination of KYC hassles as the platform accepts the secure onboarding by crypto exchanges such as Coinbase, no custody of users' funds and assets, and trading with regulated exchanges only.
About KoinBasket
KoinBasket, established in 2022, is a Crypto Investment platform with an innovative approach towards tackling every crypto investor's dilemma. With KoinBasket's novel solution, every crypto investor out there can effectively minimize their investment risk with KoinBasket's thematic crypto baskets. KoinBasket is committed to providing a secure, one-stop crypto investment solution to users and aims to fast track the mass adoption of cryptocurrencies by paving the way for the onboarding of the next 3 billion users in the next decade.