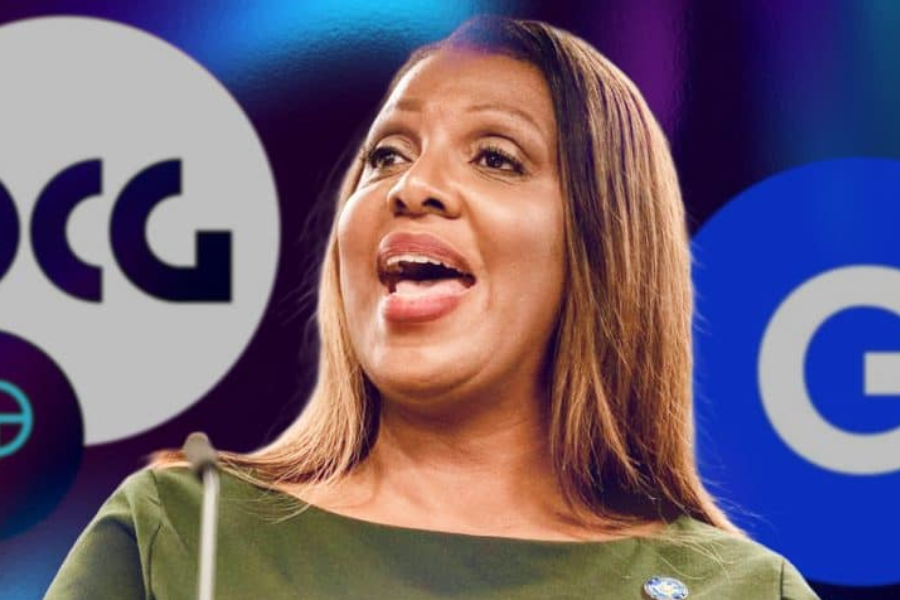 NY Attorney General Sues Crypto Firms for $1B Investor Fraud
New York Attorney General sues crypto firms Gemini, Genesis, and DCG, alleging they "defrauded" over 230,000 investors, including 29,000 New Yorkers, of more than $1 billion.
Key Takeaways
NY Attorney General Letitia James sues Gemini, Genesis, and DCG.
Allegations include "defrauding" over 230,000 investors, with $1 billion in losses.
Gemini Earn investment program, run with Genesis, under scrutiny.
Calls for banning Genesis, Gemini, and DCG from the NY financial industry.
New York Attorney General Letitia James has filed a lawsuit against cryptocurrency companies Gemini Trust Company, Genesis Global Capital LLC, and Digital Currency Group Inc (DCG), alleging they "defrauded" over 230,000 investors, including 29,000 New Yorkers, of more than $1 billion.
Fraud With Investors
The lawsuit stems from an investigation revealing that Gemini had misled investors regarding its investment program, Gemini Earn, which it operated with Genesis, a company that filed for bankruptcy in January 2023. Soichiro Moro, the former CEO of Genesis, and Barry Silbert, CEO of DCG, are also charged with "defrauding investors."
According to the investigation, Gemini knew that Genesis had "risky" financials, despite reassuring investors that Gemini Earn was "low-risk." The loans provided by Genesis were unsecured and, at one point, "highly concentrated" in Sam Bankman-Fried's cryptocurrency trading firm, Alameda Capital, without disclosure to investors. Bankman-Fried faces multiple charges of fraud and money laundering related to his cryptocurrency exchange FTX.
Gemini revised Genesis's credit rating from BB to junk grade (CCC) in February 2022 but failed to disclose this to investors while marketing it as low-risk. Discussions within Gemini's management board in July of that year hinted at terminating the investment program due to these risks, likening them to Lehman Brothers before its collapse. Gemini personnel withdrew their investments, but investors were not informed of the risks.
#NewYork #AttorneyGeneral #LetitiaJames #sued #cryptocurrency firms #Genesis & its #parent #company, #Digital #Currency Group #DCG, as well as #Gemini for #defrauding #investors of more than $1 billion.#Bitcoin #BTC $BTC #Crypto #USA #education #news 🧠🗞https://t.co/eZu2P0UQjw

— Sioux City Crypto (@SiouxCityCrypto) October 19, 2023
Genesis faced defaults from major borrowers, including Three Arrows Capital and Babel Finance, resulting in total losses exceeding $1.1 billion. Attorney General Letitia James seeks to ban Genesis, Gemini, and DCG from the New York financial industry.
To Conclude
This legal action serves as a stark reminder of the importance of transparency and accountability in the cryptocurrency industry. It underscores the need for robust regulation to protect investors and prevent fraudulent practices. If the allegations are proven true, it could have significant implications not only for the companies involved but also for the broader crypto sector. Investors should exercise caution and conduct thorough due diligence when participating in any cryptocurrency-related activities to mitigate potential risks.