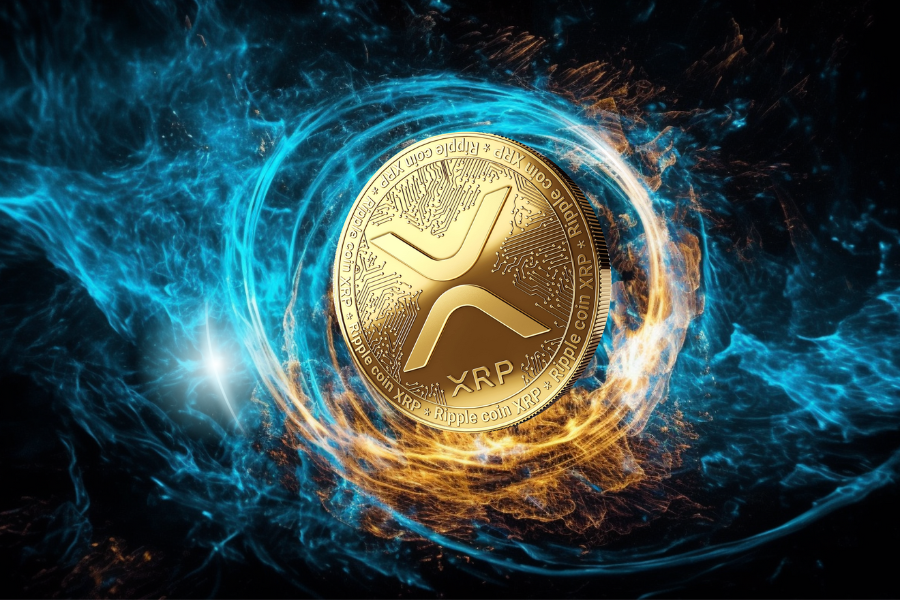 XRP Whale Moves 409.7M XRP from Bitvavo, Boosting Buying Pressure
Despite a crypto market selloff, a significant XRP whale moved 409.7 million XRP from Bitvavo, signaling strong confidence and potential for price rally.
Key Takeaways:
Whales and institutions accumulate XRP despite market selloff.
Notable XRP transfers from Bitvavo suggest confidence in the asset.
XRP price may break free from its $0.48 to $0.52 range.
Bullish momentum indicates a potential rally toward $0.60 resistance.
In the midst of a widespread crypto market selloff, XRP is capturing the attention of both whales and institutional investors, who are rapidly amassing the cryptocurrency. This surge in buying activity from major players reflects a strong belief in XRP's long-term potential, defying the bearish sentiment prevailing in the crypto space.
Critical Move
On October 17, a prominent whale executed a substantial move, transferring 409.7 million XRP—equivalent to over $201 million—from the well-known crypto exchange Bitvavo. This significant transaction follows a series of substantial XRP purchases by whales in recent weeks, highlighting the growing interest among these influential investors.
Whales, recognized for their massive holdings and extensive trading activities, often serve as reliable bullish indicators due to their confidence in the asset's future prospects. Moreover, institutional investors, including hedge funds and pension funds, have also embraced XRP, possibly motivated by its robust fundamentals, increasing adoption, and favorable developments in the ongoing Ripple-SEC lawsuit.
The influx of XRP from both whales and institutional investors paints an optimistic picture for the cryptocurrency, indicating strong demand at its current valuation, even amidst the broader market selloff.
BOOOM! Whale Moved 409.7M XRP from Bitvavo, Intensifies Buying Pressure. Here's the Destinationhttps://t.co/sliSpbQ7VP

— Brett Hill (@Brett_Crypto_X) October 18, 2023
For XRP holders, the most encouraging aspect lies in the potential for a price rebound. Although XRP's price has fluctuated within the $0.48 to $0.52 range in recent weeks, the significant accumulation by whales and institutions may break the cryptocurrency free from this range.
A closer look at the XRP chart reveals promising signs of bullish momentum, with a 24-hour trading volume exceeding $1 billion and the price currently trading above the critical support level of $0.48. Should XRP successfully breach the $0.52 resistance level, there is a strong possibility of a rally towards the $0.60 resistance threshold.
To Summarize
The continued interest from whales and institutional investors in XRP demonstrates a vote of confidence in the cryptocurrency's future potential. As XRP maintains its position above crucial support levels and exhibits signs of bullish momentum, investors and traders alike are eagerly watching for a potential breakout from its recent trading range. This development could mark a turning point for XRP, potentially setting the stage for further gains in the near future.